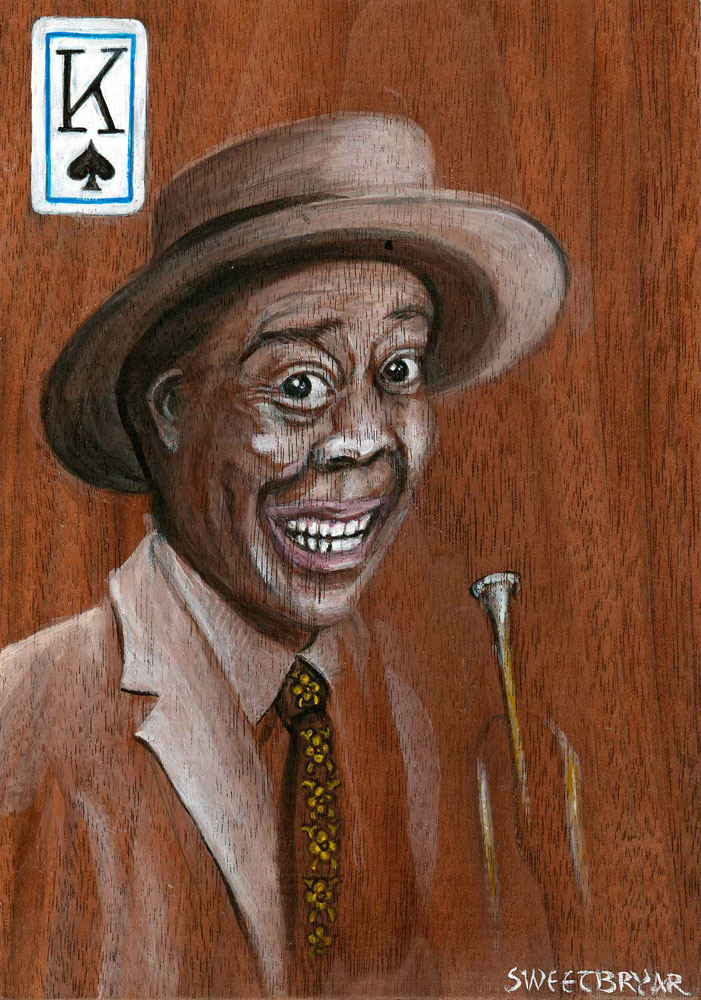 King
Louis Armstrong
Perhaps the single most important player of the 20th Century. Duke Ellington was once asked, what he wanted in a band, he replied, "22 Louis Armstrongs".
The original painting is acrylic on black walnut panel- 5 1/2" x 7 5/8"
Printed on acid free paper with archival inks
Packaged in 5"x 7" Crystal clear, resealable polyethylene collector's bags with
PH neutral mat board backing.